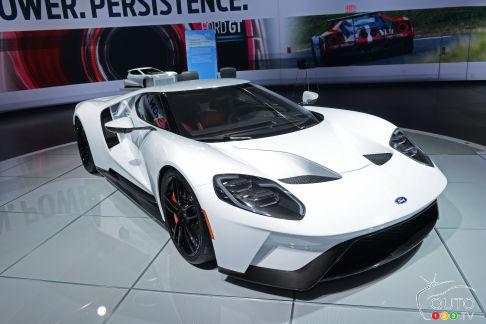 Many car collectors eagerly await the moment Ford will start taking orders for its all-new GT supercar, which will be limited to 250 units and sold at over $400,000 USD apiece. The problem is that the company has set up a rigorous online application process, so having a ton of cash doesn't guarantee you'll wind up with one.
According to
The Detroit Bureau
, applicants will have to sign a legally binding document requiring them to keep the Ford GT for a minimum length of time, drive the car on a regular basis and not just leave it in a garage, and be active on social media as Ford GT ambassadors.
The idea is to show the world what the Blue Oval is capable of doing, going head-to-head with the likes of a Lamborghini Aventador.
That means no speculators who sign up early only to sell the car to a desperate buyer who really wants to drive it, and no affluent buyers who lock the cars up in their collections, away from public eyes. The Ford GT was designed to be seen, heard, and driven, and we should all be thankful for it.